Employee interview - Stuart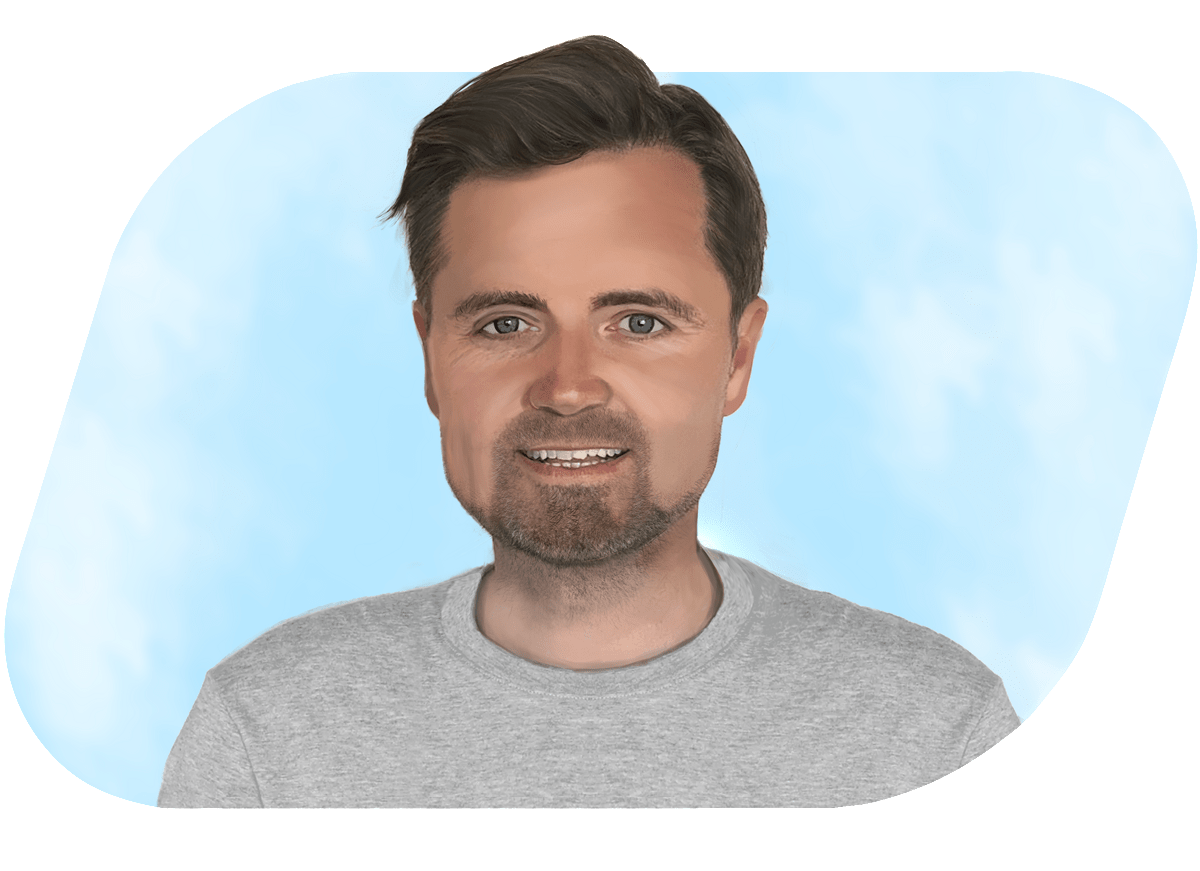 What magic do you work for Play'n GO?
I work in the commercial team at Play'n GO, helping the company enter new markets around the world and building relationships with all the key operators within these markets and securing long term partnerships with them.
In addition to this, I also represent Play'n GO at industry events, often hosting customer events and moderating panels about key industry topics.
How did you learn to do that?
Before joining Play'n GO, I spent several years working in partnership management and broadcasting. Both roles allowed me to learn the key skills in order to build and manage effective business relationships and help drive commercial partnerships.
How did Play'n GO win you over? Why choose us?
I met Ebba, Play'n GO's Chief Marketing Officer, in Berlin in 2017 at an industry event and was drawn in by the energy and passion she had for Play'n GO. I could see, even back then, that this was a fantastic organisation with so many exciting opportunities ahead and I've been fortunate enough to have enjoyed 6 successful years here.
Play'n GO chose me in many ways. At the time, I wasn't actively looking for a new job but when I got to know a little more about Play'n GO and how the company wanted to grow and expand in regulated markets such as the UK, I knew this was where I wanted to work. I got the chance to speak to a number of people within the organisation before joining the company, and hearing them talk with such passion and energy for Play'n GO was a huge attraction for me and why I joined.
How does the freedom to work remotely make a difference for you?
When working in sales, a key component to being successful, is being flexible and adaptable. Having the freedom to manage my own diary allows me to drive my own meetings, get out to see all the key people in the industry that I need to, and gives the autonomy to focus on what I believe is important for the benefit of Play'n GO. I'm also very much of a morning person so logging on early gives me the ability to follow up on emails and get a lot done before the regular day of meetings begins. It also means in the summer I can play the occasional round of midweek evening golf and get to the pub garden early when the weather is nice.
What are your impressions? What is it that keeps you going?
What I am most proud about regarding working at Play'n GO is its clear vision to be an entertainment first company which focuses on growth in regulated markets. This is where the industry is heading and knowing that Play'n GO is at the forefront of this is what motivates me everytime I go into a customer call on Teams or attend an industry event anywhere in the world.
What do you find challenging about your job?
The company is growing so rapidly, it's vital that we develop the new team members that join Play'n GO and ensure they also encapsulate the key values that have made us who we are today. When working in a remote enviroment, this can at times be challenging, so making sure we communicate regularly on Teams and finding the time to meet in person is paramount to ensuring long term success throughout the organisation.
What do you like the most about working at Play'n GO?
iGaming is such a competitive and innovative industry. Working as a supplier, you're up against 100's of other suppliers looking to compete against yourselves. Everyone I work with at Play'n GO embodies the can-do attitude of the company and is striving to keep taking us forward and ensure we stay right at the very top, as one of the very leading suppliers in the industry. Of course, there's challenges along the way, but that's part of the fun, overcoming these challenges and seeing the company continue to expand all over the world.
What's next?
I've recently started a new role helping Play'n GO enter new markets. In recent times, this has been focused on our US market entry. In addition to this, I've also been working on helping us enter newly regulated emerging markets such as South Africa.
What do you want to do in 5, 10, 15 years?
Good question, Play'n GO offers the opportunity to take your career is so many different directions that it's hard to know what I'll be doing in the future as the company continues to grow.
What do you think your brilliant future needs you to do now?
I really enjoy how my role has evolved in recent times, helping to present the Play'n GO brand around the world. I'll continue to do this and see where the future takes me.
What can Play'n GO do to help you?
Much of the same! I've been fortunate to receive some really supportive training in various areas which have allowed me to expand my commercial skill set over the past few years.
Trust, Energy, and Quality. What do these words mean to you?
All tied together, these words are the embodiment of who Play'n GO are as an organisation. Everyone of these key attributes is as important as the other, and when combined together are the vehicle to both our past and future success.
How does TEQ make a difference for us at Play'n GO?
After years of supplying world class quality content, players and operators alike trust the Play'n GO content. This has a ripple effect throughout the organisation, helping us develop deep and meaningful relationships with our customers.
From a wider industry perspective, the industry respects and trusts Play'n GO and our position in the market as a global leader in supplying entertaining and responsible content in a safe enviroment for our players.
Having a natural energy and passion for what we do at Play'n GO naturally resonates with our key external partners. Everyone can see that we love what we do, and this also helps our partners trust Play'n GO even more by seeing the passion and drive we have to keep moving the company forward.
Everything we do at Play'n GO encompasses quality at the heart of it. We always try to ensure everything is done to the highest level of quality, whether that be game production through to meetings with clients or hosting industry Play'n GO events with our customers. When quality is so central to everything we do, naturally energy and passion shine through which in addition incorporates the trust of everyone we work with.