Employee interview - Andrew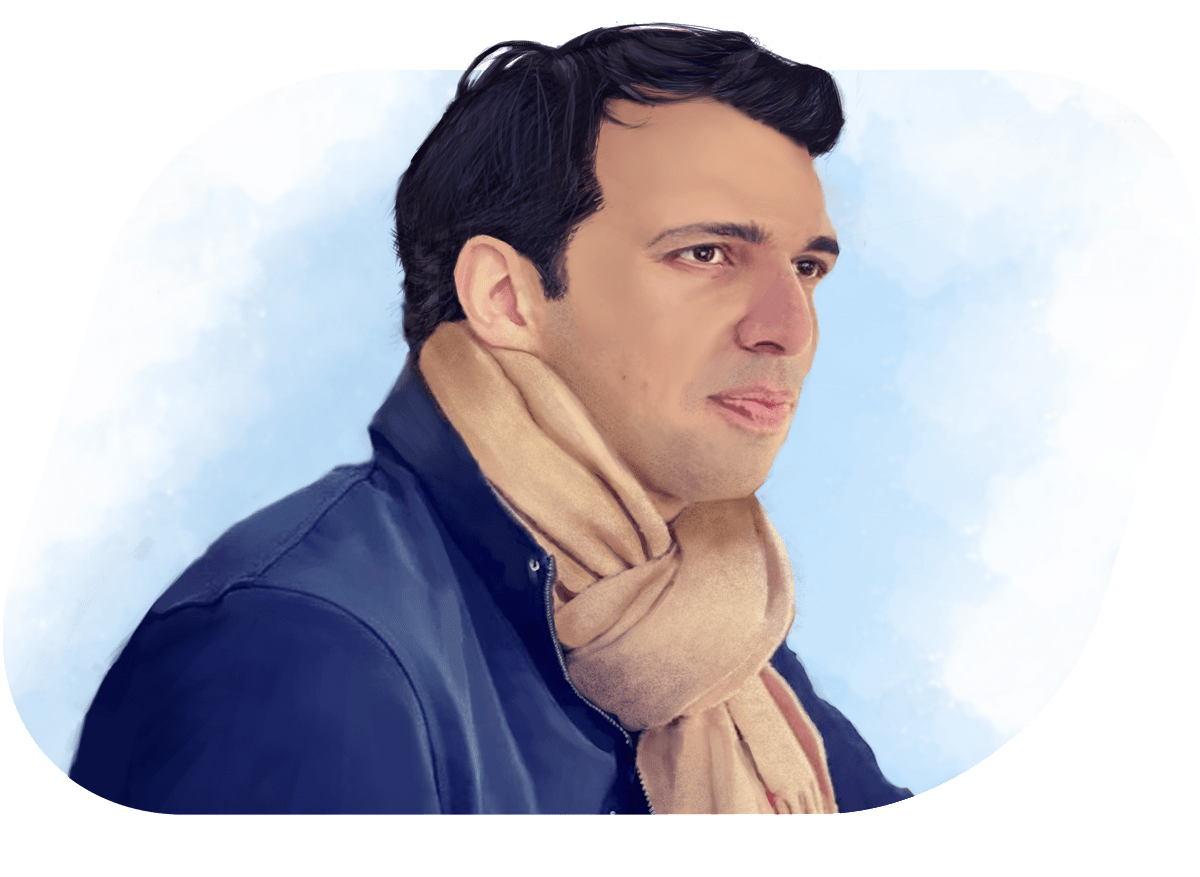 What magic do you work for Play'n GO? How did you learn to do that?
I'm currently the Head of External Communication at Play'n GO. I have a pretty wide ranging roster of responsibilities that covers everything from overall ownership of our website and client only areas, to leading on corporate communications, public relations, social media and a few other things as well. It's a fantastic role where no two days are the same. I'm very grateful to the fabulous group of experts that sit in the external communications team and wider marketing department who really do make magic happen every day. I might be in the role of conductor, but it's always easier when you have a fantastic orchestra.
I have a bit of a unique career path. After my university days I spent the better part of the next decade playing professional indoor volleyball all over the world, culminating in playing in the London 2012 Olympics for Team GB. An amazing experience to say the least, but I thought I'd better get a "real job" after that. I worked my way up through PR agencies in London that gave me a really good grounding in corporate comms and PR, and also got the opportunity to learn all about the betting and gaming industry too.
How did Play'n GO win you over? Why choose us?
Joining Play'n GO for me was a no-brainer. Of course, it's a great opportunity for anyone's career to join the industry leader and everything that comes with that – size, scale and security of the business, expertise of colleagues around you to learn from on a daily basis etc.
However, as my background is in corporate communications and PR, I wanted to find a company that not only talked the talk, but walked the walk when it comes to having an opinion about the issues facing the industry. One of the most thrilling and rewarding parts of my role has been helping to tell that story over the past two years.
Play'n GO has a very strong moral compass, especially when it comes to game development, responsible gaming and wider sustainability issues, the right way to do business and the general health and welfare of the online gambling industry.
The betting and gaming industry changes fast. But it's often forgotten that Play'n GO has been making online casino games for mobile phones since before the concept of an iPhone even existed. This is not a short term business. The senior leadership at Play'n GO care deeply about the industry, and that really does resonate throughout the rest of the business on a day-to-day basis. Decisions are made based on what's right – not on what's right for right now.
That's an incredible seductive guiding principle and makes Play'n GO a fantastic place to work.
How does the freedom to work remotely make a difference for you?
I'd need to double check, but I'm pretty confident in saying that my team at Play'n GO is probably the standard bearer for remote working across the whole organization. It isn't simply a 'nice to have' option for our team, we're all remote, working collaboratively daily from five or six countries.
As the person lucky enough to build out and recruit the team, I know how important remote working is to everyone these days. Play'n GO was very quick to move in that direction when Covid closed offices around the world, and now you can work for Play'n GO from anywhere - as long as you live in the following countries – The Philippines, Malta, Hungary, Sweden, Poland, Spain, the UK or the USA. We do still have physical offices in some of those countries that are still important to many of our people, but we have found that being able to recruit in competitive employment markets without mandating that people have to live within commutable distance to our office location, or the country's capital, has been incredible.
Remote working has for me personally drastically improved my wellbeing and has given me the opportunity to spend more time with my young children instead of wasting two hours a day commuting.
How long have you been with us at Play'n GO? What are your impressions? What is it that keeps you going?
I'm excited to be on this journey together with Play'n GO. The company is almost unrecognizable from when I joined two years ago. Our headcount has increased by nearly 50% in that time and the growth has been energizing to be a part of.
The marketing department, in particular, has seen some wholesale changes in my two years. The team I lead at the moment simply didn't exist two years ago. I look around the group at all of the expertise we've brought into the business – from performance marketing and SEO to copywriting and online design and more much besides – and I can't wait to see what the future holds for the business. We are primed to explode onto the wider entertainment industry scene, and although Play'n GO has been around for the best part of 20 years, I don't think we've even got started yet. Watch this space.
Personally, I think I'd like to learn how to play the drums and it's never too late to pick up a new skill or hobby. But I am also slightly conscious about the potential divorce proceedings if I come home one day with a full drum set.
Trust, Energy, and Quality. What do these words mean to you? How does TEQ make a difference for us at Play'n GO?
Keep this to yourself, but 'TEQ' really is the secret sauce of Play'n GO's success in my opinion. We don't need to repeat the mantra of Trust, Energy and Quality at the beginning of every meeting we have or put it on the footer of every presentation we make, but it really does inform how we behave all the time.
When I recruit for people to join my team, for example, I'm looking for people who have the energy and enthusiasm for the role; those who are engaged, are curious, and want to know more. I'm also, of course, looking for markers of quality. Everything we do at Play'n GO, from a short internal email to colleagues to an outward facing video series, must be premium – real quality. Otherwise what is the point in doing something if it isn't going to be great?
But above all else, I try to find people I can trust wholeheartedly from their first day in the role. We bring people into Play'n GO because they are experts in what they do. And when they join the company, we trust them to make decisions they think are best. We don't second guess each other for the sake of it. We are all experts after all.
And that trust that is equally placed in me from the business really is motivating and powerful. But with great power comes great responsibility. I want to ensure that I'm always doing the best for the business because the business trusts me to do so.
With nearly 750 people at Play'n GO all over the world trying to do what's best for the whole company with every decision they make, it forms an enormously powerful organisation. That's why Play'n GO is successful and the market leader. But don't tell anyone I told you that, please. It's a secret.