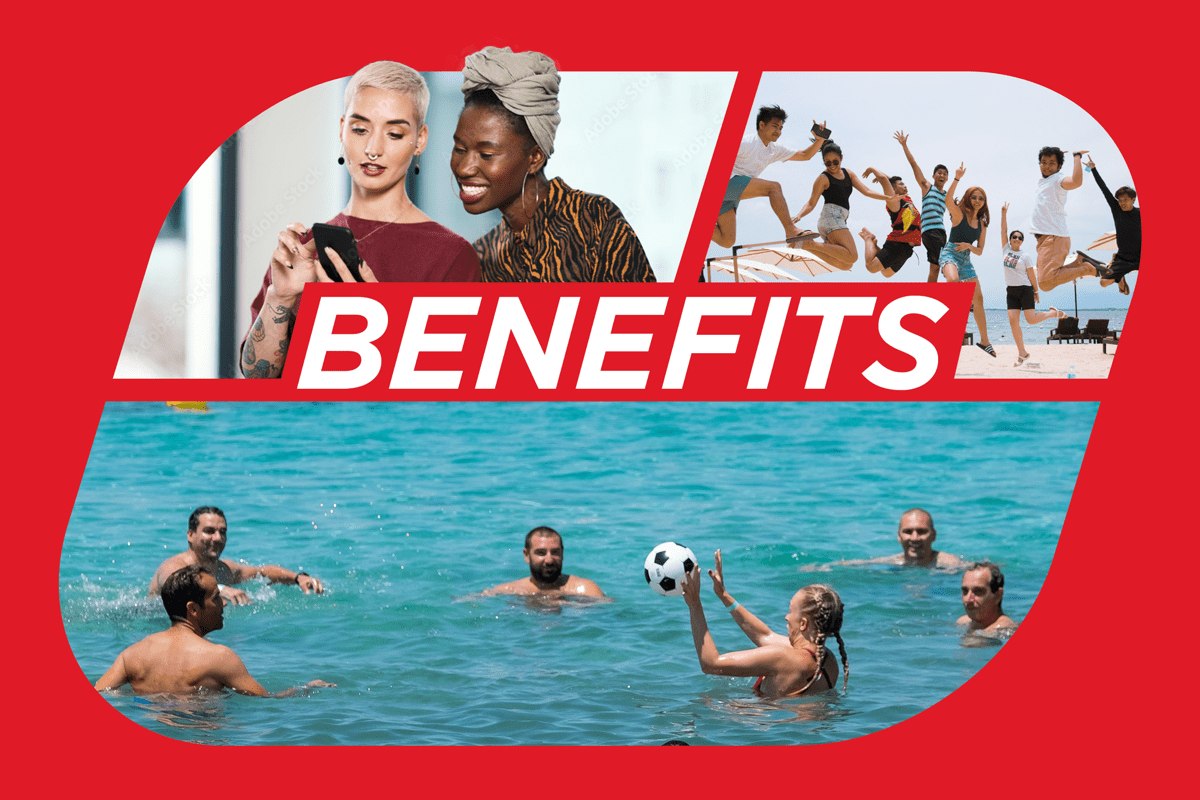 Our benefits are mutual. We see it, sharing our success inspires more success. And recognising that we are a collection of diversely talented individuals means the right tools, training, and time off are provided to keep each of us sharp. That's how we grow together. That's how we play together for a good, long GO.
BENEFITS FOR BALANCE, BRILLIANCE, AND BEYOND
Play'n GO offers each full-time employee a package of benefits that GO beyond the comprehensive health and wellbeing support you'd expect from an industry leader. Our benefits packages and perks are tailored by location to make sure the world's best workforce gets the best benefits available locally. The specifics vary by country but our aim is to always offer the support you need to achieve a balanced life ready to embrace all challenges.
Birthday holiday

Everybody gets a day off for their birthday at Play'n GO. If your birthday is on a Saturday, you get Friday off. On Sunday? You get Monday off. The sweet thing is, it happens every year. Happy Birtholiday! This perk never gets old.

Remote workers' perk

Every remote worker at Play'n GO gets two extra payments to help subsidize work life in today's modern world. These payments are yours to spend as you wish but we'd recommend getting your work environment sorted out first.
A comfortable, high-quality office chair is probably a good idea.

Healthy wellness

Every employee at Play'n GO is encouraged to take advantage of our healthy wellness programs. Whether it is for your physical, mental, or social health, our wellness programs provide a subsidy you can use for a gym membership, sports activity, dance class, or pretty much anything that promotes a healthy lifestyle.

Skills training

Every year every employee at
Play'n GO gets a scholarship allowance to learn more. We invest in every employee to expand and improve job-related skills. Empowering employees with incentives to grow is a natural part of our mission to be the best gaming entertainment supplier there is.

Time off & time out

Play'n GO employees work hard. The entertainment business is very competitive and we all like to win.
To perform at our best, vacations, leaves, and family time are important to our shared success. Employees are encouraged to power down and recharge with both generous paid and unpaid leave. After all, free time helps us all at show time.

Local flavours

Variety comes with the territory. Every Play'n GO country has slightly different rules, regulations, holidays, and provisions so employee benefits can vary. More benefits like insurances, pensions, and vacations are managed locally. Learn more about all of the benefits offered in your part of our world once you apply.