Engineering
·
Multiple locations
·
Hybrid Remote
DevOps Engineer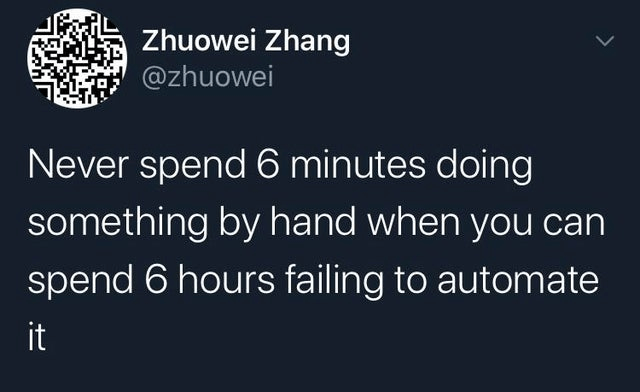 You GO. You've mastered more than computers, servers, systems, networks, apps, database legacies and clouds that bring us here, today. You can also imagine the new ropes and pulleys needed to master tomorrow, to keep raising that bar of efficiency, to give us all more time for imagination. You enjoy the process of discovery, creation and automation. Working with new technologies and discover smarter ways to perform tasks by automating manual processes, and having an automation first mindset to new initiatives.
We need a virtuoso DevOps Engineer like you to build and be a part of something new.*
For you, this is more than a critical cloud operations role with a brand new elite team. This is a unique opportunity to create the next generation platform that helps a growing global brand to the next level of excellence.
Main responsibilities:
Automating workflows and deploying infrastructure with code
Designing, configuring and testing software, hardware, cloud and operating system software
Protecting data, software, and hardware by coordinating, planning and implementing high availability, security measures, monitoring and more
Troubleshooting, diagnosing and resolving hardware, software, and other systems problems
Collaborating with teams in the organization on various projects; designing, implementing and ensuring service reliability
Well-structured on-call duty is included in the role
You should have:
Knowledge of Amazon Web Services such as EC2, VPC, S3 and understanding of core networking concepts such as TCP/IP, Firewalls, NAT and VPN
Scripting proficiency in PowerShell, Python, Bash or other
Excellent analytical and problem-solving skills
Strong oral and written communication skills in English
In-depth knowledge about monitoring tools such as ELK, Grafana, Nagios, Prometheus or similar

It's extra nice to have:
Experience with Infrastructure as Code
Experience with Security technologies (Checkpoint, Cisco ASA, Fortinet, Azure, Office 365 and AWS)
A background with CI/CD tools: Octopus Deploy, Bamboo, Jenkins, GitLab, TeamCity
Experience in relational database systems such as Microsoft SQL Server and good querying skills
Get in here. We need your mojo, your moxie and your beautiful mind. You were made to make a difference and you can do that here. Play'n GO leads the global Gaming Entertainment industry with an unrivalled ability to play nice with others while supplying cutting-edge casino games and world-class support. Thanks to our ever-passionate creative and technical chops we keep growing because we deliver more. Together, we can amplify enthusiasm, add skillsets and exceed expectations. Are you game? Tell us about your superpowers. And quickly. This industry works fast.
Read more at our TalentHub. Please note that the position will remain open until the right candidate crushes it.
*Most of us are working from home now, but interviewing and hiring are still urgent for us. We're growing. Please note: Our DevOps Engineer opportunity is located in our Sweden, Malta, Hungary or Philippine office. A remote or hybrid presence is okay.  
Department

Locations

Remote status

Hybrid Remote
What's in it for you?
Play'n GO family

Even though Play'n GO has grown fast over the last few years we foster our family vibe. You'll be part of a cool bunch of enthusiastic and friendly people from over 40 countries! Lovely different flavors sharing a common positive mindset. Yes, please bring your authentic self to work! And sure, every family has some issues. We take them on, solve things together and improve every day.

Work-life

We believe in a healthy and good work/life balance with flexible ways of working (office, remote, hybrid) that provide you with the opportunity to solve your life puzzle. Because we know it's not always easy. You will find that same freedom and flexibility in our offices. Roam around, find the spot that fits your job and connect with anyone around.

Benefits and more

We want to make sure you can perform at your best. Whether you're working from home or at one of our fantastic offices around the world. You don't have to worry about insurance, health benefits and so much more. We even throw in an extra 'Birtholiday' when that special day pops up. Need to pimp your home office? No problem, our Remote Work Benefit gives you the opportunity to make your virtual Play'n GO office stand out from the crowd.

Our TEQ values

Trust, Energy, Quality. In that particular order . We want to be the best entertainment supplier in the world. A pretty big ambition and these 3 values are the cornerstones of that common goal. We trust each other. We love what we do and we put in the energy to push things forward. Always aiming for the highest possible quality. We hire the best and you can be part of our winning team.

Expand your skill set

It's rewarding to improve your game. We provide you with the opportunity to grow professionally and personally. We are tech lovers. So you can be sure to lay your hands on the latest technologies. Taking responsibility to get better at what you do every day and staying at the forefront of our industry, in every aspect. Whatever your passion is. A yearly training budget is an extra push to grow. Will there be exciting and inspiring challenges along the way? You bet! Ready to move forward together?

Play it cool ;-)

Hey, we are in the entertainment business. So there is definitely room for creativity and fun! Both in real life and virtually. Don't expect a typical corporate environment. We like to give things that special Play'n GO 'zing' and you can be part of that unique Play'n GO vibe! With regular social gatherings, celebrations and surprises that make a bright day even better.

Growth path

New markets, more high quality games, an expanding team. Our track record has been quite stunning over the past years. In the last decade we've evolved from a start-up with 20 people to a strong - and awarded - player in the global iGaming business with almost 500 team members on board. We have the strong ambition to continue on this path and adapt if needed. We take legal compliance seriously. For our employees, our partners and customers.
Coworkers
650 (and counting)
Engineering
·
Multiple locations
·
Hybrid Remote
DevOps Engineer
Loading application form
Already working at Play'n GO?
Let's recruit together and find your next colleague.